10% OFF WITH PROMO CODE: d085-4448
WATCH LIVE & ON DEMAND!
PLEASE NOTE THAT WE ARE AWARE OF SOME PLAYBACK ISSUES WITH THE LIVEBARN GAME FEEDS. WE HAVE BEEN IN TOUCH WITH THE LIVEBARN TECH SUPPORT AND ARE WORKING TO GET THE VIDEO BACK TO A GOOD QUALITY LEVEL! WE, UNFORTUNATELY, HAVE LITTLE CONTROL OVER THE CAMERA FEEDS WITH OUR SOLID ROCK STAFF. AGAIN, WE ARE WORKING WITH LIVEBARN TO ENSURE A QUALITY EXPERIENCE FOR OUR CUSTOMERS. THANKS FOR YOUR PATIENCE!
10% OFF WITH SOLID ROCK PROMO CODE: d085-4448
LiveBarn is Live at Solid Rock Basketball.
LiveBarn provides online broadcasts of youth and amateur sports across the US & Canada. Games are broadcast both Live and via On Demand replay.
Family & Friends can watch online when they can't make it to the game. Coaches and players can re-play their games, share video highlights or download full games for further review.
LiveBarn is available on a monthly subscription basis starting at $14.95/month. Use PROMO CODE:d085-4448 for a 10% discount.
While viewing On Demand, you can SHARE 30-second highlights via social media and email or DOWNLOAD 30-minute clips and store up to 30 hours of video per month (premium accounts).
Visit www.livebarn.com for more information and be sure to check out LiveBarn News for the latest and greatest highlight videos.
LiveBarn is Live or Coming Soon to many more venues in the US and Canada, click here to see a full list! Don't forget to submit your highlights for a chance to be featured in Plays of the Week videos!
ATTENTION: KINDERGARTEN GAMES ARE NOT VIEWABLE DUE TO CROSS-COURT PLAY AND CAMERA POSITIONING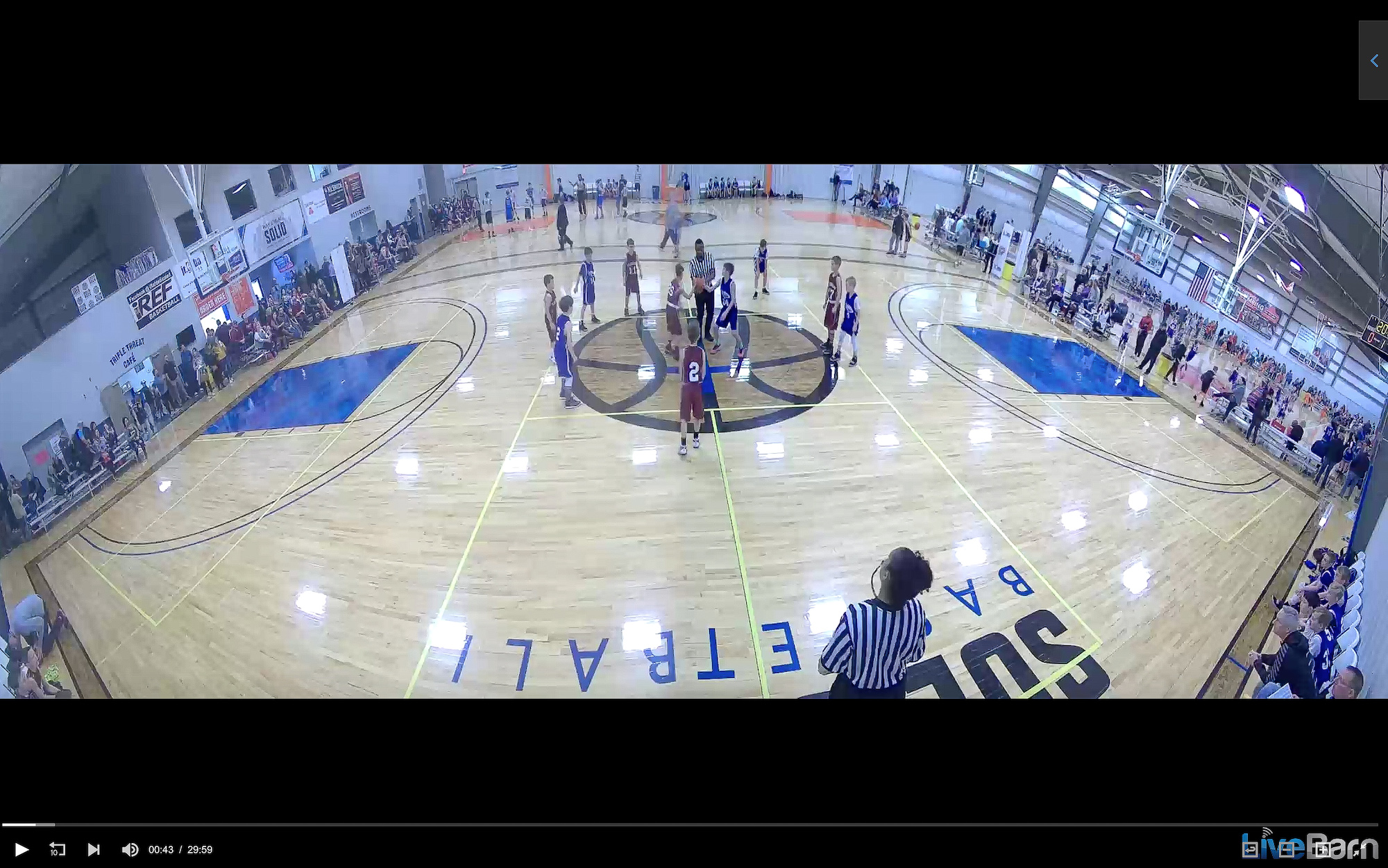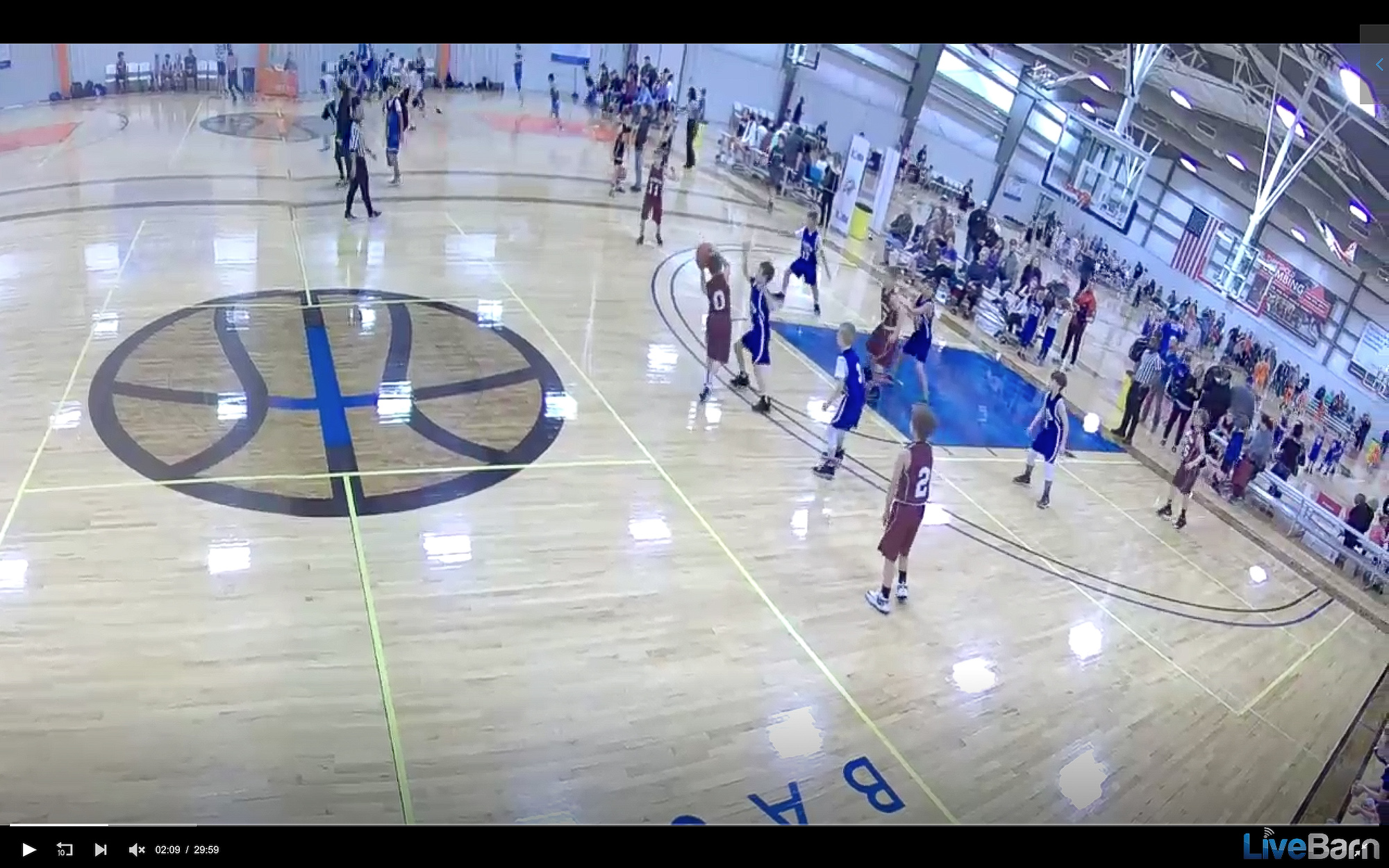 INSTRUCTIONS FOR VIEWING, SHARING OR DOWNLOADING GAMES:
Create a LiveBarn account using the PROMO CODE:d085-4448
Search for and select your venue (Solid Rock Basketball).
Select Live (for Live) or On Demand (for past games or to share/download clips) and select date and time.
TO SHARE: Pause video at time you would like 30-second clip to STOP, select social media or email, and share provided link
TO DOWNLOAD: Pause video, select download, press both download buttons and 30-minute video will download to your computer (for full game select multiple 30 minute sections)
**Premium account for downloading, standard account for sharing**